Office Refurbishments London

When you know that your office space isn't working you have two choices: relocate your business or make some serious changes to your existing office space. Dryline is the right company to engage. We ensure we are keen to meet safety, health, and environmental measures at your workplace when doing the refurbishment. Our prices fall up to less than $price per square fit, depending on the capacity of your office area. Tenants just wishing to rent a business always want to make sure that space is enough, appealing, well-conditioned, and worth returning investments. Below are the areas you can work on with office fit out London.
Partitioning
Segregation helps to acquire extra working space in an office. However, the tenant needs to be aware of the kind of partitioning they want and what they hope to achieve from the exercise. Segregation could vary from adding working areas, creating rooms where the company can hold seminars, or adding a store where the office can store files and other important documents. Segregation might also include adding extra rooms for several meetings. One of the common methods used for segregation is adding walls made of glass. Dryline finds glass more affordable and effective to work with because they are easily installed and can also be removed if the tenant wishes to move out.
With glass walls, the office saves much on electricity consumption since they reflect light from the outside, disabling the need to have electricity switched on all the time. Moreover, glass does not catch fire in case of an accident and adds a value of candidness, fostering collaboration among employees.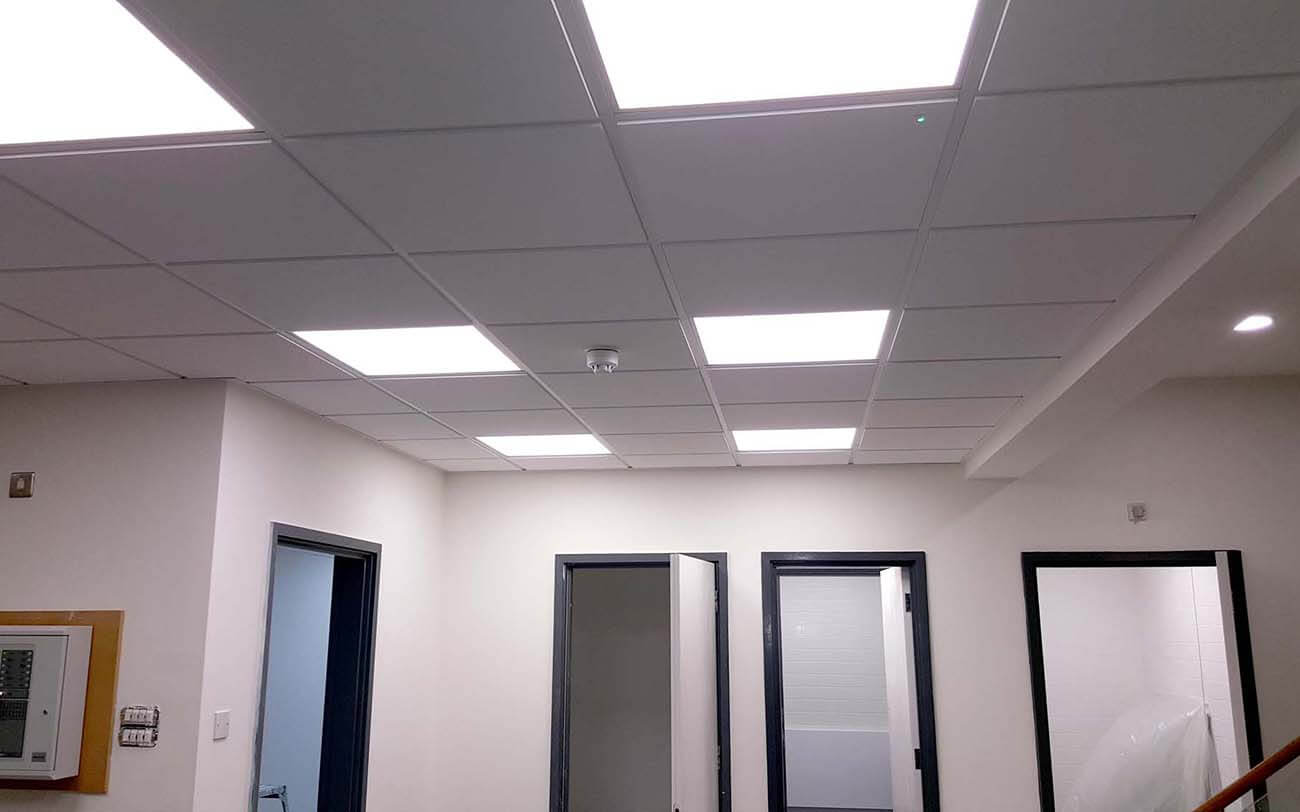 Ceiling and Flooring
Office refurbishment companies London would not do a perfect job without working on your ceiling. Ceilings have a history of adding on productivity depending on your office needs. Ceiling helps your offices to be much peaceful and serene for work by absorbing excess noise. Clients at office refurbishments London opt for suspended ceilings because they are cheaper to install and give the office an appealing look. Unlike other ceilings, suspended ceilings hide cables and electrical equipment. Suspended ceilings also work well with saving energy because they make the office brighter and livelier.
For your flooring needs, we ensure that they give extra attention to your comfort needs. Since people spend many hours seated in an office, there is a need to consider how comfortable the floor area is. As such, we prefer vinyl flooring to meet your office needs. Besides being luxurious and long-lasting, vinyl flooring is also lower cost maintenance because it is easy to clean.
Hire Us
Revamping your office is the way to go towards creating a more productive and competitive working environment. We will update your office furniture, introduce a new color scheme or reconfigure the spaces to introduce more diverse work settings such as breakout. Refurbishing will add a tip towards ensuring that your staff's well-being is prioritized by enhancing ventilation and air conditioning with window fans. Additional support that comes with refurbishment also allows your employees to enjoy more freedom, especially when taking break from work.