Frosted Glass Manifestation

At Dryline Ltd, we offer a comprehensive range of glass manifestation services, specializing in frost manifestations. Glass manifestations are essential for visually indicating the presence of glass partitions and walls, preventing accidental collisions and ensuring the safety of individuals. We understand that people often overlook the presence of glass surfaces, and our frost manifestations provide a clear visual cue, alerting individuals to their presence.
Our team of experts is proficient in creating intricate frost manifestations on glass partitions. We utilize high-quality frost vinyl, meticulously crafting patterns and designs that not only enhance safety but also add a touch of elegance to your space. Our frost manifestations consist of visually appealing dots that effectively highlight the glass, ensuring that it is easily noticeable to anyone in the vicinity.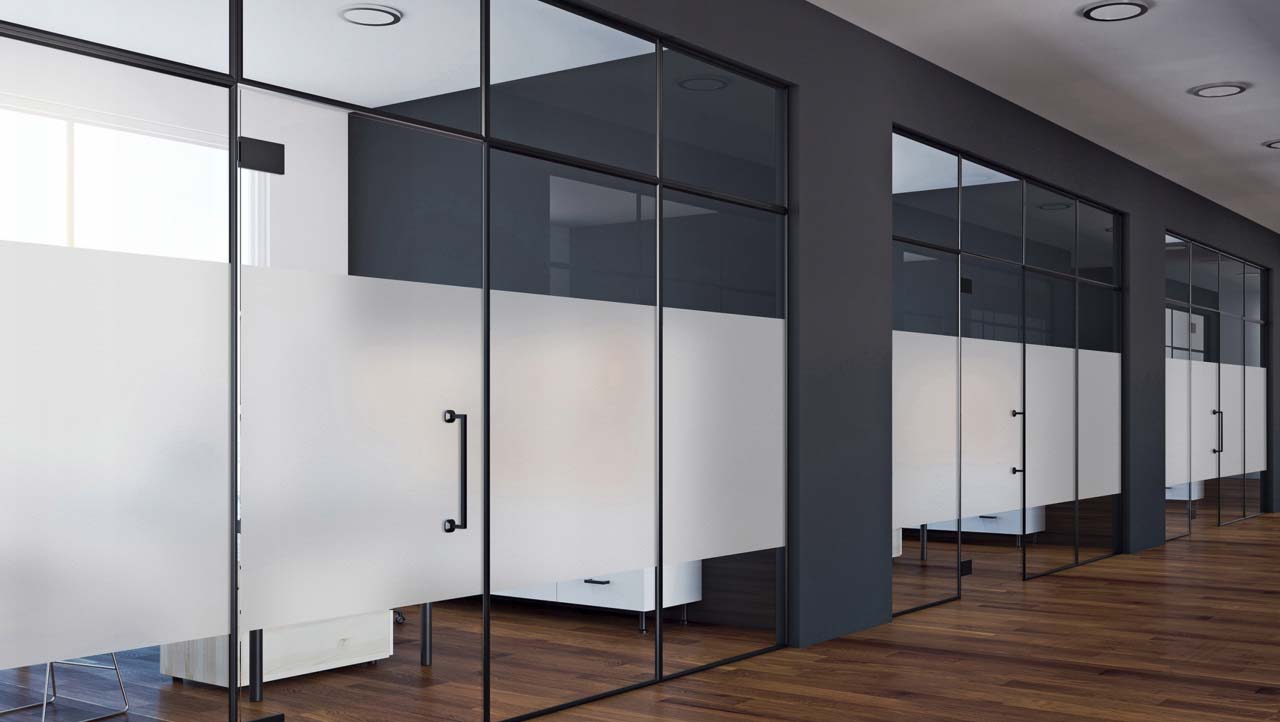 The Benefits of Working with Us
In addition to frost manifestations, we also specialize in other types of glass manifestations. Our services include applying frost vinyl to entire glass surfaces, custom-designed patterns, and precision-cut logos and text. We can create informative signage, office numbering, and other visual elements that are compliant with regulations in the UK.
Our experienced team ensures prompt and efficient service delivery, with most projects completed within one to two days. We take pride in our meticulous attention to detail, ensuring that every manifestation is flawlessly executed and meets the highest standards of quality and precision.
At Dryline Ltd, we prioritize customer satisfaction. That's why we exclusively work with renowned material suppliers such as 3M, Avery, Oracal, LG, and KPMF. By utilizing these top-quality materials, we guarantee durability, longevity, and exceptional performance in all our manifestations. As a testament to our commitment to excellence, we provide a warranty on all our services, giving you peace of mind and assurance in the quality of our work.
Moreover, we offer visual design services for office manifestations, allowing you to customize your glass manifestations according to your specific branding or design preferences. Our talented team can collaborate with you to create unique, visually stunning manifestations that seamlessly integrate with your office decor, reinforcing your brand identity and enhancing the overall aesthetics of your space.
Choose Dryline Ltd for all your glass manifestation needs. With our expertise, precision, and commitment to customer satisfaction, we guarantee exceptional results that comply with regulations while adding an element of style to your surroundings. Contact us today to discuss your requirements and let us transform your glass partitions with our outstanding manifestation services.